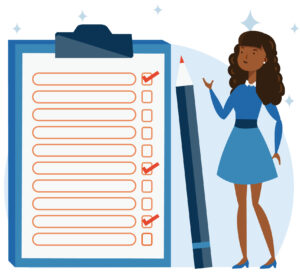 EFS eFilm Studios is set to teach how to produce videos from scratch. Since developing the script, recording the audio, choosing images and animations, this course will help you catch your audience's eye.

~ Yvonne in our Webmaster. She is Level 4 MTR "Resident Minister" and instructor  at RMIOU.
Video Lessons

Chapter videos in iMovie Taught by Yvonne vd Hoff 🇿🇦 in South AfricaLearn how to add audio to a sequence of images.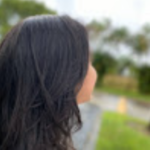 ~Perla in Ecuador is our Spanish Project Manager and RMIOU EFS Video Instructor.
Video Lessons
Video Announcements Dubbing/ Preparing an Announcement Video
Taught by Perla Isaías
in Ecuador
Learn how to dub a video and the different specifications when creating a video for an announcement. You'll also learn how to easily use Filmora and Canva to create and format videos.
**Read Create a Pexels Account first to lay a foundation.
~ Adina in South Africa is our RMI's Ministry Coordinator Assistant. 
I create the RMT videos for the AFR blog, like the ENG.RMT videos, and when a PR video is assigned to me for ENG Blog.
Video CLIPS
Share a theme with your client/minister and ask that they share the URL for their favorites to use in your "future" video productions. Or, choose a variety for them and ask them to grade them on a scale from 1-10 to get to know your client/minister.
For example, a client like NRP would be interested in Reading Videos, so you would simply share this link:
https://www.pexels.com/search/videos/reading/
They might choose https://www.pexels.com/video/woman-reading-a-book-1122524/ that you would want to save in their CLIENT Google Document (which we recommend as it is the best FREE option for collaborating and what we will often refer to in RMIOU since it's what WE use) and compile what they LIKE and also DISlike and why. The more you work with your client/minister in an "understanding way" 1P37 (since everyone and especially women want to be understood), the more secure your relationship and keep them as a happy clients—eager to refer you to everyone they know!
"eFilm Studios" Production
🇹🇷🇳🇱🇿🇦🇪🇸🇧🇷🇷🇺🇵🇱🇨🇷🇬🇶
Video Director
A Video Director is the person who works with the client or minister and can keep every component moving to present to the client or minister.
---
Video Production Manager
A Video Production Manager is the one who carries out the project and works directly with the team keeping everything moving forward and on schedule.
---
Voiceover Artist
A Voiceover Artist is also referred to Voice Actor, Voice Talent are auditory performers who work on everything from promotional videos, to audiobooks and eLearning courses you find here in RMIOU.
---
A Video Production Editor is responsible for reviewing audio and visual footage and using computer software to organize clips into a cohesive unit.