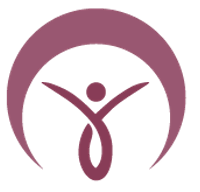 Preparing You for "Your Passion" in
Ministering
We are excited you feel called to minister—your passion and calling are to speak to and interact with individuals. You enjoy nurturing, teaching, comforting, and encouraging anyone and everyone who needs someone who cares. Here at RMIOU, we will be sharing everything we've learned from Erin (what she's learned over the course of three decades), so you can have your own successful and prosperous ministry—as well as what we will be teaching you as continuously learning from one another. AND what you, too, will be learning, then immediately teaching. Yes, as an RMIOU Student, you will also become one of our instructors. God designed us as women to teach while nurturing, so we've made it a built-in and intricate part of our curriculum! Instructing something you just learned is the only way to be sure you've learned 100% of what you were taught.
"The student is not above the teacher, but everyone who is fully trained will be like their teacher." L640
"Instruct the wise, and they will be wiser still; teach the righteous, and they will add to their learning." P99
"These older women must train and teach the younger women to love their husbands and their children, to live wisely and be pure, to work in their homes, to do good, and to be submissive to their husbands. Then they will not bring shame on the word of God." T245
Speak to your Husband, your Maker, who wants to continue to take your hand and lead you through this amazing journey of training to use your talents and passions that will change lives around the world!!
NEW COURSES ARE BEING ADDED QUICKLY


"The Spirit of the Lord God is upon me because the Lord has anointed me to bring good news to the afflicted; He has sent me to bind up the brokenhearted...Giving them a garland instead of ashes, the oil of gladness instead of mourning,
the mantle of praise instead of a spirit of fainting." 
If you want to help women who have lost all hope for their marriage or another important relationship, studying to become a MM "Marriage Minister" would be a perfect fit! Learn more about becoming a Marriage Minister!! ENROLL NOW

HomeGrown Coach
"Train up a child in the way he should go, and when he is older, he will not depart from it."
If you find yourself wanting to help children to understand what you only just recently discovered, to help them avoid the devastating consequences of being ignorant to God's principles and promises—to encourage them to remain pure and rely on their Heavenly Father for all their needs— then studying to become one of our
 HomeGrown Coaches 
would be a perfect fit! Learn more!! ENROLL NOW


💛 Wise Woman in Waiting Coach 💛
Coming soon! Do you find your heart is to minister to "never been married" and youth? You may still be young yourself or a grandmother who God has placed in your 💛 to minister and help this special group of young people. Learn how you can help them avoid the devastating consequences of being ignorant to God's principles and promises—to encourage them to remain pure and rely on their Heavenly Father for all their needs OR how to HEAL 🖤 by discovering their Prince of Peace! Then studying to become one of our WinWC "Wise Woman in Waiting Coaches" would be a perfect fit! Coming soon! Learn more about becoming an HPC "Wise Woman in Waiting Coach"!! ENROLL NOW