IOU
"I Owe You"
Lord
Your first assignment is to lay a strong foundation and make commitments to the one you serve—the One you are loving more and more every moment of every day.
These commitments are foundational lessons we've used to successfully train our Ministry Team with—which we are now making available to YOU. RMIOU "Restore Ministries International Online University: is excited to share each and every resource that we have that has taken over 3 decades to compile.
Before starting I want to explain the 3 letters IOU within RMIOU. Back before RMI began, Erin told the Lord, "If you do this, this impossible thing [to restore her dead marriage who all the experts said was impossible!] then I will tell the world that NOTHING is impossible with You!" Even before her marriage was restored—as a matter of fact, when her life and restoration looked the most hopeless— Erin began ministering to other women.
Aren't you so thankful she did?!?!
For more than 3 decades Erin has kept her IOU "I Owe You" Lord. Do you feel the same? Do you feel, as Erin did, that owe Him everything? Yes, we each owe Him everything—so please open your heart and begin...
If you have not yet enrolled as an RMIOU Student, follow the easy steps set out on this webpage.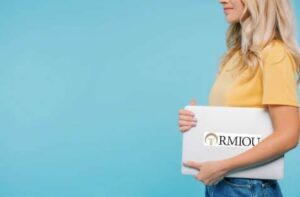 Building Your Ministry 
Intro Lesson RMI's History
Podcast
with Erin on RMI History
🎓 Ministry Commitment Journal
Week 1 Lesson #1 Work WITHIN Your Anointing
Work WITHIN Your Anointing
Podcast
🎓 Ministry Commitment Journal
Week 2 Lesson #2 Having COMPASSION 
Having COMPASSION
Podcast
🎓 Ministry Commitment Journal
Lesson #3 Ministry SHARED BELIEFS 
Ministry SHARED BELIEFS 
Podcast
🎓 Ministry Commitment Journal
Lesson #4 BEING CAREFUL
BEING CAREFUL Verses
BEING CAREFUL
Podcast
🎓 Ministry Commitment Journal
Lesson #5 NO SELFISH AMBITION *Scotland Principle
🎓 Ministry Commitment Journal
Lesson #6 NO OTHER MINISTRY or CHURCH Conflicts
🎓 Ministry Commitment Journal
Lesson #7 The Whole "Tithe" to your Storehouse
🎓 Ministry Commitment Journal
Lesson #8 Freed from Sin
🎓 Ministry Commitment Journal
Lesson #9 A FEAR of THE LORD
🎓 Ministry Commitment Journal
Lesson #10 Juggling Act
🎓 Ministry Commitment Journal
Lesson #11 Working with HIM and Under Authority
🎓 Ministry Commitment Journal
Lesson #12 For a Reason and For a Season
🎓 Ministry Commitment Journal