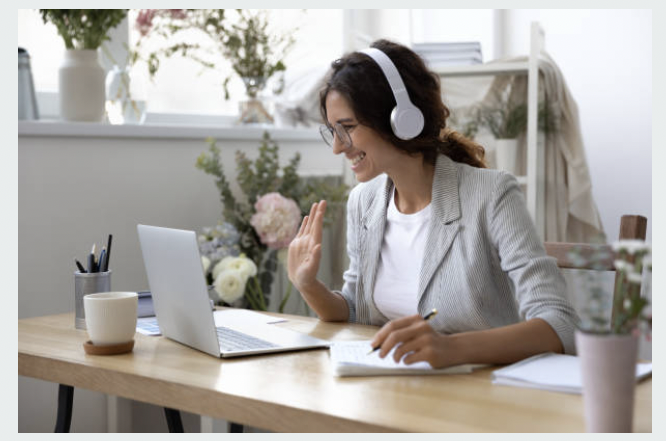 This course is designed for Podcasts Hosts (and guests as well). Erin is opening this course because this is the first time our heavenly Husband reminded her about the years she was blessed to experience being a guest on the radio when she was a speaker for pro-life, which was mostly in a hostile environment.
On this page, you will be learning how to be a better host based on her own experience as a guest on radio talk shows and what she has been learning most recently as a guest on Podcasts.
There are so many facets to MINISTERING, but one that I absolutely love is teaching younger women and encouraging them in their own ministries. Now that we have distributed the ministries as LMF, it has freed me up to do more Ministering— more encouraging and more teaching, and more training.
This particular course is based on how much I enjoy being the podcast "special" guest. I use the term "special" in jest; however, upon saying this, my Husband reminded me just how special I am to Him and also how special you are to Him.
So I suppose I should not be as surprised or amazed as I was when discussing this course with my Husband so I could begin teaching, training, and encouraging podcasts hosts (and I suppose guests as well) because this is the first time my Husband reminded me about the many years I was blessed to experience being a guest, but not in a Podcasts (because it wasn't invented back at that time). Instead, it was as a guest on the radio when I was a speaker for pro-life.
This page is to allow You to leave questions (not just for me to answer with my Husband), but for all of our podcast hosts to answer with their husbands as well.
What I have envisioned is to reply to the comment questions, but often to record podcast YouTube answers— after laying the foundation of some of the wisdom I've gained through the few podcasts, when I was honored to be a Podcast Guest. Already my Husband has given me an exciting opportunity for some of you ministers to create a similar Podcast Guest page, but instead asking to be a guest on YOUR podcast!
Many, most, or maybe it's all of what I will be sharing will be coming from mistakes made by me or by my host that He enjoys working for GOOD.
Right on cue, my phone's timer went off, giving me 15 minutes to get ready for a podcast, which amounts to going over the invitation notes so I know what it is I've been asked to speak about – – so I can talk to my Husband and ask Him to show me what He wants me to talk about and how He wants me to answer the questions that will be coming up in the podcast. For the first time, because the host was late, it allowed me time to make some notes.
Sum up:
Set a time and be in your Zoom a few minutes early (even the free accounts don't begin timing until another person is invited in).
Look over the questions my Husband led me to ask when invited to be on a Podcast and vary them as He leads you.
Talk to your Husband about what He wants you to share and take notes to refer to.
Ask questions below and add things He's spoken to you that's helped to improve your podcast.