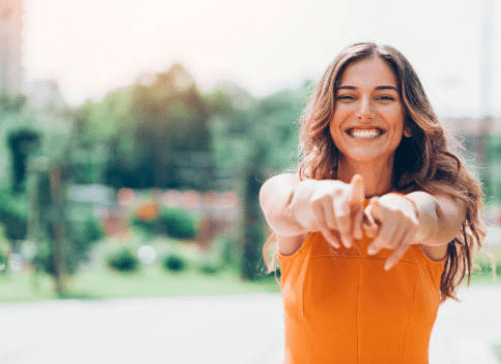 We want to welcome YOU to RMIOU!!
Our SPRING Video Courses will begin with RMIOU Orientation on May 1, 2023 Podcast.
Admission

RMIOU students come from around the world, representing diverse experiences, backgrounds, and cultures.
Many RMIOU applicants are university graduates holding a Bachelor's or Master's Degree and even some who completed or had pursued a Doctorate—but the training you need to minister isn't a theology degree. For you to minister effectively, you need GOD to do what He does best—fulfill EACH Promise given to each of us!
"And we know that God causes all things to work together for good to those who love God, to those who are called according to His purpose." Romans 8:28
"As for you, you meant evil against me, but God meant it for good in order to bring about this present result, to preserve many people alive." Genesis 50:20
"For if you remain silent at this time, relief and deliverance will arise for your people from another place and you and your father's house will perish. And who knows whether you have not attained royalty for such a time as this?" Esther 4:14
Who knows? God knows!
Because we are not your typical university, should you share your decision, your calling, with those who are not (yet) connected to God, and/or as passionate about the Lord as you are—you will surely be opposed, but in this REJOICE because He says,
"Who is there to harm you if you prove zealous for what is good? But even if you should suffer for the sake of righteousness, you are blessed and do not fear their intimidation, and do not be troubled, but sanctify Christ as Lord in your hearts, always being ready to make a defense to everyone who asks you to give an account for the hope that is in you, yet with gentleness and reverence." 1 Peter 3:13-15
Financial Aid
Many universities provide financial aid because they are expecting you to pay tuition fees, that almost always leads to unending debt but, even worse— an uncertain future knowing how or where to use their years of instruction and studying.
We instead say, "'Come.' And let the one who hears say, 'Come.' And let the one who is thirsty come; let the one who wishes take the water of life without cost" come.
"Ho! Everyone who thirsts, come to the waters; and you who have no money, come, buy and eat. Come...without money and without cost. Why do you spend money...and your wages for what does not satisfy? Listen carefully to Me, and eat what is good, and delight yourself in abundance. Incline your ear and come to Me. Listen, that you may live; and I will make an everlasting covenant with you..."
"'For My thoughts are not your thoughts, nor are your ways My ways,' declares the LORD. For as the heavens are higher than the earth, so are My ways higher than your ways and My thoughts than your thoughts."
"So will My Word be which goes forth from My mouth; It will not return to Me empty, without accomplishing what I desire, and without succeeding in the matter for which I sent it. For you will go out with joy and be led forth with peace; the mountains and the hills will break forth into shouts of joy before you."
We are excited and honored to show you how GOD can turn your previous life, your current crisis, and everything that comes into your life—a recent or ongoing difficulty in your life (in your marriage or any relationship)...into something GOOD— something FANTASTIC! Be trained and educated in a way to Encourager other women, just like you, while at the same time— transforming your own life & YOUR future!! A life everyone who sees you will witness and be amazed by. Read these truths, His promises, once again, and let them take hold of your mind and heart:
"As for you, you meant evil against me, but God meant it for GOOD in order to bring about this present result, to preserve many people alive."
"Even though you intended to harm me, God INTENDED it only for GOOD, and through me, He preserved the lives of countless people, as He is still doing today."