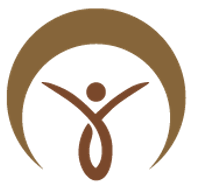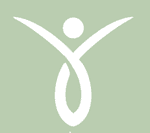 To help our branches bloom He has led our Branch Directors to work with their Husband on whatever He's shown Erin and we agreed upon in our weekly Board of Director's Meetings. Then one of our BDs takes on the task until it flows. Then an ITV is recorded showing the PROCESS and 2 MTMs, Task Partners, share the task. On important Tasks when something has been promised, we make sure there is someone who follows after to make sure it gets done.
An example might be uploading the new audio on RMT Fellowships. Erin did the first one, then turned this over to Poppy who He anointed for this task. After Poppy is confident in the flow, she records an ITV and SSG for 2 MTMs who can begin doing this task. Then Poppy follows behind a day and checks it's being done so that Erin can then remove that task from her RMI 2Do reminders.
RMI Procedures
WORK WITH WHAT YOU HAVE. For example, we needed our Narration Team to be able to see not-yet-published blog posts to record their YouTube video. Rather than create a new User level we "proceeded" to use what we had. We only needed to go up to the second level, after Subscriber, to discover that Contributor was allowed to see Private pages so our narrators just need to be given this level of permission.
RMI POLICIES ⭐️
Promotions/Promoting. After a string of "no thanks" when we offered promotions to some of our MTMs, we SSG for the solution. He explained that each promotion needs to be accepted since to refuse results in inhibiting growth in both RMI —but, more importantly, refusal to accept and trust Him inhibits to the growth of the individual MTM. It also runs contrary to the primary and foundational principles of RMI: Being Agreeable. Trust HIM. This means we are propagating and encouraging the behavior of a Pharisee. 
Demotions. Occasionally we are also asked by Him to demote someone in a leadership position that also needs to be responded by being agreeable and trusting HIM, never us!
"Thus says the Lord, 'CURSED is the man who trusts in mankind and makes flesh his strength, and whose heart turns away from the Lord. For he will be like a bush in the desert and will not see when prosperity comes, but will live in stony wastes in the wilderness, a land of salt without inhabitant."
"BLESSED is the man who trusts in the Lord and whose trust IS THE LORD. For he will be like a tree planted by the water, that extends its roots by a stream And will not fear WHEN the heat comes; but its leaves will be green, and it will not be anxious in a year of drought nor cease to yield fruit."
Built-in BLESSINGS and Consequences. 
☊ Listen to Erin as she explains how her Husband gave her understanding regarding Blessings and Consequences.
☊ Listen to Erin as she shares how the Lord led her to give a demotion to her own daughter, Tara.
RMI always benefits because of R828 "for good" as long as she meets His conditions and His criteria. One of the many Laws of God. 
"Even though you intended to harm me, God intended it only for good, and through me, He preserved the lives of countless people, as He is still doing today."
"And we know that God causes all things to work together for good to those who love God, to those who are called according to His purpose."
Built-in Blessing to your Promotion. A signing bonus (based on the promotion offered)—along with you being recognized with an Online Announcement Party video shared with our MTM and Partners.
Your Choice. You are able to choose. Just as we explained at the beginning with your Marriage Evaluation—YOU are free to Reject or pass on a promotion. We know everyone here is here for a Reason and a Season. It could very well be that He's calling you to SC in order to be able to focus on your preferences. Not entangled with being an MTM. 
Consequence. The built-in consequence is you will be moved either up or down when we are led to offer you a promotion.
FORM Policy
All wufoo forms https://rmiew.wufoo.com/login/ must be tested 3 times prior to sharing.
Admin to check it is going to the correct location, notifications, etc. Follow checklist
Ministering to check the questions asked are applicable by filling out the form as if you are the person being asked.
Share with 2-3 more applicants to make sure everything is correct.
POSITIONS
BD
BC
MTM
BC: Be sure you do the new task, perfect the new task, show with a video or just the completed task to your BD—and THEN you are ready to train your team using an ITV, posted on the ITV Board that allows for People to see who is trained. *If it's a complicated process or task, then a workshop can be scheduled, recorded, then shared on the ITV Board to show the people who attended and later trained.